About Volo Alte story
Volo Alte was inspired from a humble desire to achieve instant height, and this led to a discovery of a technology that could do just that.
This transpired into a passion to have an entire boosted shoe collection, and into an ambition to create a brand of trendy footwear that brings the experience of height to those who desire the benefits. This shoe innovation has been largely under-promoted to the market, because early attempts at creating elevator shoe solutions have delivered height largely through thicker platform or outer sole layer which have not been the most pleasant aesthetically.
Out of strong desire to showcase these trendy and innovative shoes and bring awareness to the otherwise unaware market, Volo Alte brand was born.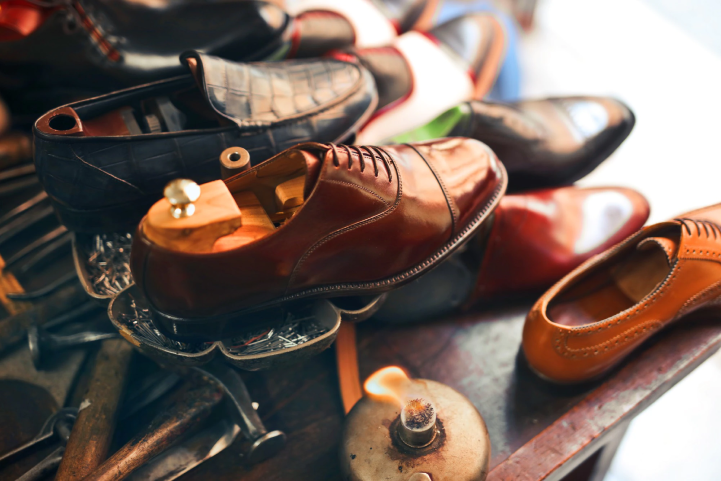 Why choose Volo Alte?
Volo Alte truly embodies a collaboration of passionate shoemakers, their creativity and their talents to bring about a unique experience in footwear. The natural and authentic leather used on our shoes are sourced from quality suppliers including from Europe.
Our mission is to create stylish, comfortable footwear with a customised height boost to give a confidence boost to the modern man.
Very few people feel blessed that they are short. In fact 75% of people desire to be taller, and that could be as little as 2 cm to 8 cm. horses for courses. But this is not about that. If you are short, being yourself is important, one should love and nurture themselves regardless of the features we are born with.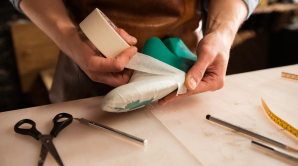 Design and pattern making
The shoe designer creates a design and a pattern for the shoe. The pattern is a blueprint for how the different pieces of the shoe will fit together.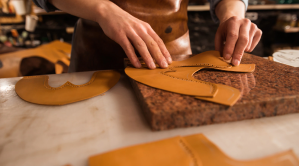 Cutting
Once the pattern is finalized, the next step is cutting the leather or other material according to the pattern. The leather is usually cut with a sharp knife or laser cutter.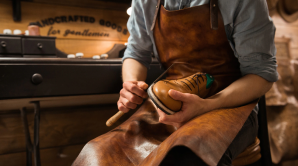 Assembly
The cut leather pieces are then assembled together with thread, glue, or stitching machines. The sole of the shoe is also attached to the upper part of the shoe during this stage.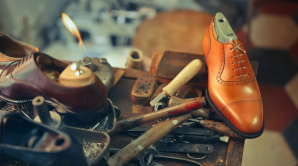 Finishing
The final step is finishing the shoe. This involves trimming off any excess material, polishing the leather, and adding any decorative elements like buckles, laces, or zippers. The shoe is then inspected for quality and packaged for shipment.